120 YEARS OF ARGENTINIAN FAMILY WINEMAKING
Alamos is rooted in over 120 years of family winemaking. Generation after generation has passed along the passion and winemaking expertise that results in the very best of Argentina in every bottle. From our adventurous high-elevation vineyards at the foot of the Andes, we craft flavorful, approachable, and authentically Argentine wines.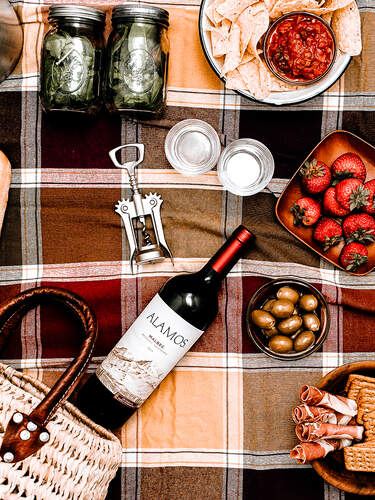 ARGENTINA'S RENOWNED WINE REGION
Few winegrowing regions in the world boast the bold combination of elevation, climate, sun exposure and natural irrigation afforded to Argentinian viticulture and the vineyards of Alamos. Tucked under the massive shoulders of the Andes Mountains in west central Argentina, the province of Mendoza is renowned for housing some of the country's best winegrowing regions.

The character of Mendoza wines is forged in high altitude desert vineyards at 3,000 to 5,000 feet, irrigated by mineral-rich snowmelt from the Andes. High altitude means cool temperatures and clear air, and clear air means more sunlight for building flavor in the grapes, helping to make Mendoza the source of Argentina's well-earned reputation for top quality, unique wines and viticulture.
ARGENTINE WINEMAKER: LUCÍA VAIERETTI
Alamos is such an exciting winery to be part of. It shows what Argentina and Mendoza wine can be. When I'm making wines, I'm trying to express the best things about our grapes and about each region."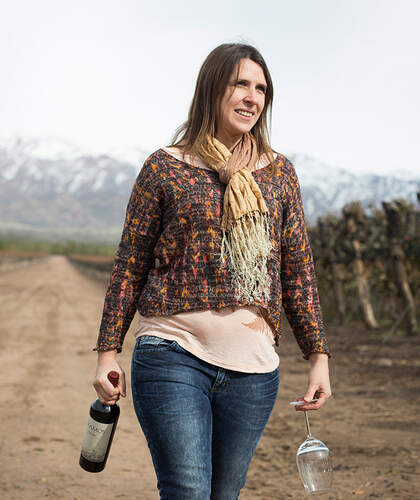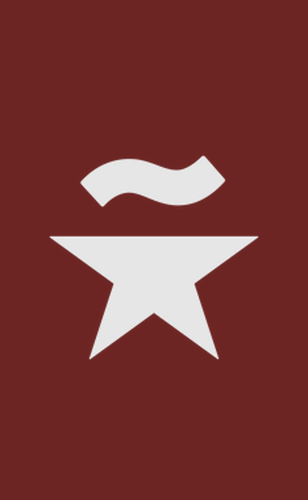 HISPANIC STAR PARTNERSHIP
Alamos is a proud partner of Hispanic Star, an organization dedicated to advancing Hispanics in the U.S. Their purpose is to elevate Hispanic collaboration, celebrate and recognize Hispanic contributions and mobilize Corporate America to leverage the huge Hispanic opportunity. During September, Alamos and Hispanic Star are donating over 1,000 meals to the Hispanic community and celebrating Hispanic Heritage month with the I AM 100 campaign.