ARGENTINE WINEMAKER: LUCÍA VAIERETTI
Lucía Vaieretti grew up in Mendoza where her family has tended vines for more than 40 years. She worked in vineyards with her parents, brothers and sister when she was young. That was the foundation of her deep, and joyful, bond with Mendoza's high desert vineyards. "Even then," Lucía says, "I knew we were in a special place.

Lucía attended Don Bosco, the most prestigious school of viticulture and enology in South America. She's been making wine for 12 years, much of it with Alamos, and took over as head of winemaking at Alamos in 2016.
BRINGING GENERATIONS OF MENDOZA WINEMAKING TO ALAMOS
"Alamos is such an exciting winery to be part of," says winemaker Lucía Vaieretti. "It shows what Argentina and Mendoza wine can be. When I'm making wines, I'm trying to express the best things about our grapes and about each region."

Lucía says her bond with Mendoza keeps growing. "This is a land of very bold qualities. We have sunshine and desert and our water comes from the snowmelt of our beautiful mountains," she says. "People here really love our land."

Lucía lives in Mendoza's Uco Valley with her husband, Rodrigo Calatayud, who is also a winemaker. They have four young daughters and tend their own vineyard. "I love that my daughters get to grow up as I did, connected to the vines and our land," Lucía says.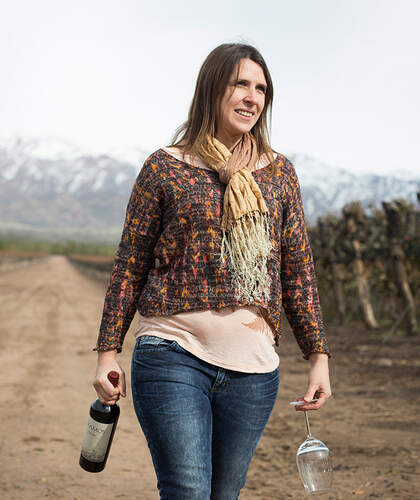 91pts from James Suckling
7 years in a row